Our third global climate fiction short story contest closed for submissions on April 15. Stay tuned for announcements about our finalists and grand prize winner!
Inspired by the incredible international response to our climate fiction contests in 2016 and 2018, we are proud to announce our third contest in 2020—a momentous year for climate action, and an unprecedented opportunity to reimagine how humans will live on this planet in the future.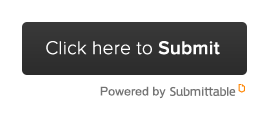 The Provocation
The beating drum of the climate crisis is a constant reminder that our planet is a closed, limited system, and that we're currently living far beyond its boundaries. We are looking for short stories that help us imagine how humans can live within Earth's
planetary boundaries
—at the individual level, yes, but more importantly at the level of organizations, communities, and societies, and at the level of a global human civilization. What would our world look like if we actually respected and lived within planetary boundaries? How would we organize our homes, communities, cities, and nations? How would we live with and relate to each other at the global level? How might politics, culture, relationships, and identities—all of the messiness of human lives—change in a world where we're grappling seriously with the climate crisis, and perhaps even trying to restore some of the damage we've already done to the planet and its ecosystems? What kinds of obstacles, conflicts, and transformations will arise during these humongous shifts? How can we ensure that a sustainable or even climate-positive future is also a just and equitable one?
Judging
The contest's lead judge will be
Claire Vaye Watkins
, a former Guggenheim Fellow, winner of The Story Prize and the New York Public Library Young Lions Fiction Award, and author of
Gold Fame Citrus
, a climate fiction novel that was named a best book of 2015 by The Washington Post, The Atlantic, and NPR.
Claire will join an interdisciplinary group of judges with expertise in climate science, sustainability, creative writing, and environmental literature. Our judging process will be blind: judges will not have access to any identifying information about the authors, including their names, places of origin, or ages.
Details
Submissions must be 5,000 words or less. All genres of short fiction are welcome. The first place winner will be awarded $1,000, and nine finalists will receive prizes of $100. There is no entry fee to submit your story. The winner and finalists will be published in our third
Everything Change
digital anthology, which will be free to read and share.
The submission deadline is April 15, 2020, by 11:59pm Mountain Standard Time (GMT-7).
For full details and to submit your story, visit
our Submittable page
.
Learn More
Read the first two
Everything Change
anthologies for free in a variety of digital formats:
Everything Change, Volume II
was reviewed by a variety of media outlets, including
NPR
and
The Chicago Review of Books
.
If you have questions, send us an email.
Support for the 2020 Everything Change Climate Fiction Contest is provided by Ingka Group, the largest retailer and a strategic partner in the IKEA franchise system, operating nearly 380 IKEA stores in 30 countries. Learn more about Ingka Group and its commitment to sustainability at https://www.ingka.com/about-us/sustainability. Ingka Group and its representatives will not be involved in the judging process, the decision-making around the winners of the contest, or the editorial process for the Everything Change book.